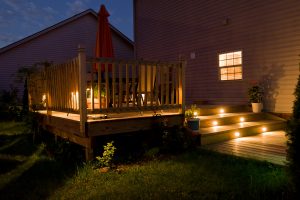 How is your outdoor lighting in Plano, TX? From floodlights to porch lights, are they working as properly as you'd like them to? Or perhaps you're cursing under your breath as you trudge around your yard in the dark because your lights won't turn on.
You don't have to deal with lights like these. Often times, when outdoor lighting is performing poorly, it's because there's a repair need that should be addressed. That repair need can be performed by our trained and certified professionals!
Keep reading as we get into the specifics of the issues that can cause outdoor lighting systems to become faulty. Whether you've got problematic outlets or a wiring system that needs to be upgraded, our team can be the one to help. Don't hesitate to give us a call today!