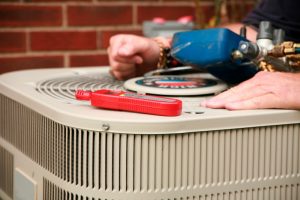 If you're asking yourself "what is short cycling?", then this is the blog post for you!  Short cycling is a problem that affects many air conditioning systems. The good news is that short cycling does not always mean that there is a serious problem with the system.
The bad news is that sometimes, it does.
This highlights the importance of scheduling your air conditioning repairs in Sherman, TX, with skilled, trained professionals. It's not just about resolving the problem the right way, the first time. It's about accurately diagnosing the problem to begin with. If you want to know for certain that your technicians will get to the bottom of the situation in order to get your AC  back on track fast, then our number is the one to call.