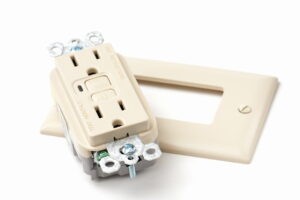 Your home is your sanctuary, and it's important that you get to live life the way you want to, right?
We want homeowners to be able to live both comfortably and safely in their own homes, and this includes proper electrical work that will stand the test of time. GFCI protection isn't just a nifty new acronym that young people are using, it's a term that relates to a huge advancement in electrical engineering in the past few decades. If you've got a kitchen or bathroom that sees its fair share of water, then your outlets should absolutely be GFCI protected by an electrician in Plano, TX.
We're not going to force anyone to convert their outlets to be GFCI protected, but we would like to share why it might be advantageous to purchase this upgrade!