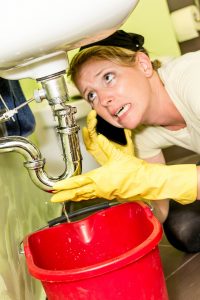 How would you feel if all the water you drank turned brown today? We're going to go out on a limb and say that you wouldn't feel too happy about that. We're also confident that many of the homeowners we service in our area have to deal with brown or rust-colored water and you might've gone through a few online searches trying to get to the bottom of the problem.
The fact is, rust-colored water can be a signal that there's something sinister going on in your pipe system.
If you're really worried that you might be ingesting something that could be harmful to you and your plumbing, call our team today for drain cleaning in Plano, TX. Otherwise, keep reading and we'll tell you what might be happening to your water and what it could mean for you and your home.