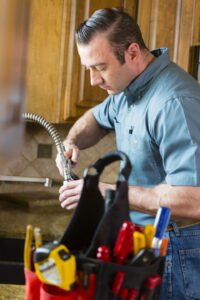 Happy holidays folks! It's your friendly neighborhood plumbing professional here with another blog about the do's and don'ts of plumbing. In the spirit of the season, we're going to focus on some of the big positives of calling a professional for all of your plumbing needs. From the added convenience of having a knowledgeable master plumber on hand to the savings you get in the future, we think it's time to help homeowners start 2022 on the right track.
Gone are the days of calling your family friend or your brother-in-law for a pipe replacement. Amateur service doesn't last very long, and we're sure you've got one or two unforgettable experiences that came from the fallout of services performed by anyone other than a licensed plumber in Allen, TX.
Well, here are five great reasons to start 2022 with a professional plumber to handle all of your plumbing needs!