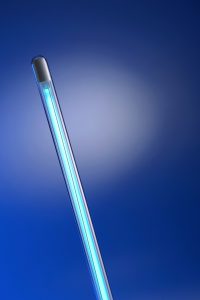 It seems the more time we spend indoors, the more air purifiers look like a seriously helpful piece of equipment. Especially when air gets stuffy, odors invade our living spaces, and we're stuck hearing news about a pandemic, it becomes abundantly clear that we need to try and do everything we can to stop germs in their tracks. Luckily, UV air purifiers are a tried and tested approach to eliminating germs, removing odors, and keeping homes safe and clear.
Listen, you don't just have to take our word for it—these systems are scientifically proven to get the job done. Air purifiers in Frisco, TX aren't just powered by magic, they are devices that eradicate viruses, bacteria, and mold spores by inhibiting their ability to reproduce, causing your home's air to be fresh and clean.
Want to learn more? Keep reading and we promise you'll be more informed than you were!