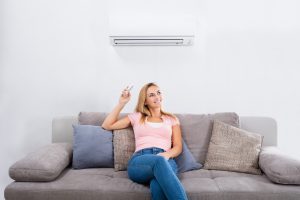 Air conditioning is a necessity in Plano. You don't want to bother with a different type of AC system if it's not going to work as well as your central air system. However, what if we told you that these new ductless mini-split systems worked better than your central air conditioner, in most cases? Does that pique your interest?
Ductless air conditioners are just that, air conditioners that function without a duct system. They're much different than a central air conditioner. Ductless mini-splits are functional heat pumps that use refrigerant to pump the heat from inside your home and disperse it outside. The system is composed of small air handlers that connect to one large cabinet outside, allowing you to have several handlers scattered through rooms in your home.
If you're hard-set on your central AC ways, we understand. But if you're tired of your faulty central air conditioning in Plano, TX– read on!