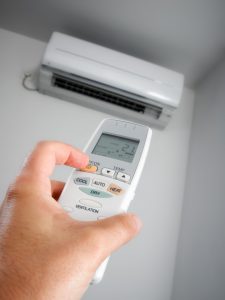 We'd definitely call our winters down here in Texas mild if anything. We're not like the other climates around the country where winters provide consistent temperatures below zero and blizzards every other day. That's not to say it doesn't get chilly down here but it's mild, to say the least. That's why we want to talk about heat pump systems that can often be the best choice for homes in our neck of the woods.
Heat pumps cover a wide variety of heating and air conditioning systems, but we'll be focusing on the most common heat pump—the ductless mini-split. If you're in the market for HVAC in Denison, TX you'll probably be shocked to know that there are systems like ductless mini-splits that can provide both heating and cooling all year round. They function via electricity, so they're incredibly efficient and can reduce your heating bill by almost 50% compared to furnaces and baseboard heaters. Sounds simple, right?
Sometimes the simplest solution is the best, as we'll show you why below.