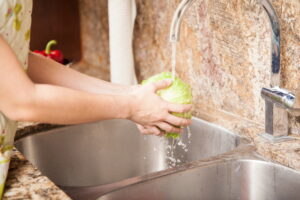 Okay, before you say anything, we're talking about plumbing here. No, a mesh screen won't help you change a flat on the side of the highway, nor will it be very helpful when you've got a power outage. However, once we get to the subject of plumbing, mesh screens can be a huge game-changer.
The important thing is limiting the amount of gunk that gets flushed down our drain so that we don't need to deal with too many clogs, right? Any plumber in Plano, TX will tell you that a mesh screen, or some kind of drain guard, will help reduce the amount of waste that gets sent into your drain, and help keep things clog-free.
Don't worry, we'll get into the specifics about how mesh screens really provide that much relief, and what you can do if you're still suffering from drain woes.