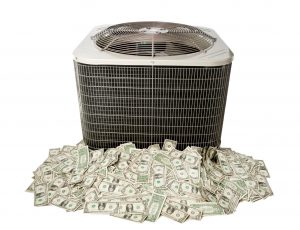 If you look at your air conditioner with ice forming on the coils and think it must be doing a good job, you're poorly mistaken. We haven't used ice to keep homes cool since a few hundred years ago. In this day and age, if you notice ice forming on your air conditioner during the summer, it's safe to say that there's something wrong.
Before you get the hairdryer to start melting the ice, remember that something is causing that ice to form. Just melting it over and over again is not going to do you any good. Only signing up for air conditioning repair in Plano, TX will get at the heart of the problem and leave your air conditioner off better than it was.
Don't believe us? Keep reading as we get into what causes this ice and why it's so important that you call us!