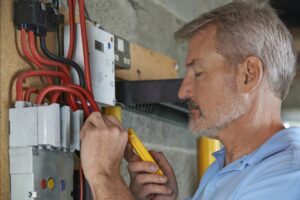 Let's face it, you're not really interested in all of the risks that come with DIY electrical work. From the safety hazards, to the risk of breaking your home's electrical grid and appliances, it's just never worth it. But we understand the sentiment that homeowners want to be involved in their home's energy system, and if you're open to learn then we're here to teach!
It's actually very important that you stay at least somewhat involved in the inner-workings of your home's electrical system. While you shouldn't do the repair work yourself, you should at least know some basic terminology and ways to improve your energy grid from a financial and homeowner's perspective.
So, make sure you contact an electrician in Allen, TX, then continue reading this blog post for some info on how you can stay involved in the process of home electrical repair.