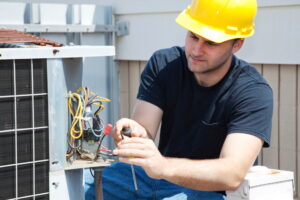 This is an interesting question because everyone will tell you a different answer. Your neighbors and friends might tell you never, your kids might tell you right now, and we might give you a more nuanced answer. The bottom line is that you should feel comfortable and good about the decision you're about to make.
Try not to be stressed out about air conditioning installation in Plano, TX. This should be an exciting opportunity to make some upgrades to your home that could improve your life. A new, high-efficiency air conditioner could be the perfect way to reduce your carbon footprint, lower your energy bill, and make your home feel more comfortable even with record-breaking temperatures.
But first, let's talk about when the perfect moment might be to consider replacing your air conditioner. Call our team too if you think you're ready to take the next step!