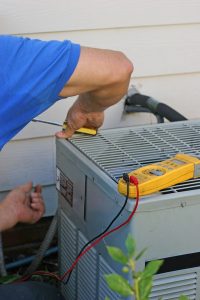 We get it. You know that technically your air conditioning system is ready for a tune-up. However, you also know for a fact that your air conditioner is functioning just fine as is. So—why bother with a tune-up? Sure you can wait until—
We're going to jump in and stop you right there. The fact of the matter is that, regardless of whether or not your air conditioner is functioning at the moment, it needs annual maintenance. No ifs, ands, or buts about it. Once a year. Every year. That's the schedule that you need to stick to. And with good reason.
Air conditioning maintenance in Frisco, TX, is all about preventing problems from developing. Not addressing existing problems. That's repair, not preventative maintenance. If you want to keep problems with your air conditioner to a minimum—and no amount of prevention is going to eliminate the risk of problems developing entirely—then routine maintenance is the answer.