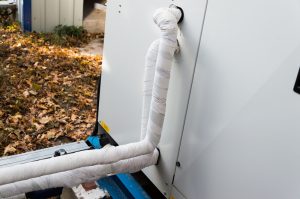 Refrigerant is a necessary component of your air conditioner. Your unit has an evaporator coil that evaporates the excess moisture in the atmosphere, along with the heat, using the refrigerant. The heat energy transfers to the refrigerant which cycles through the system to the condenser coil which will deposit the moisture and heat. This is the gist of the cooling process.
Sounds simple, right?
Well, when it comes to AC repair in Frisco, TX, the type of refrigerant can make a huge difference in both cost and environmental impact. If you encounter a refrigerant leak in your system, these differences can become monumentally important when it comes to the lifespan of your air conditioner.