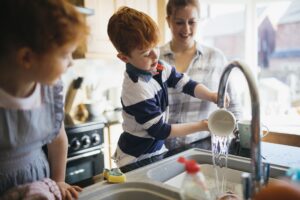 What an exciting time of year! Sometimes it can feel good to take a step back and be grateful for all the friends and family in your life. The holiday season is a great period of time to relish in the love and joy that we all spend together. Whether you're a big gift giver or the person spending countless hours in the kitchen, we appreciate you and are grateful for your support!
Now, one thing that can really dampen the feelings of this season is a clog in the drain. Drain clogs are a timeless buzzkill, easily popping up at inconvenient times and usually when the whole family has arrived for a big dinner.
Let's discuss some preventative ways to prepare your drain for clogs and also to remove them before they impact our life. Sound like a good idea? Great, let's get started.