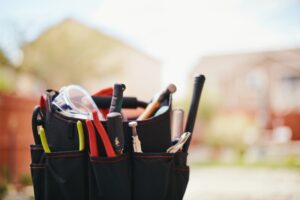 If you have an AC that is working great and cooling your home without any problems, you may be tempted to skip out on annual maintenance. However, it's always possible that your AC has a small problem that you simply haven't noticed yet. The whole goal of AC maintenance is to take preventative steps to keep your air conditioner running without any hiccups. 
If you haven't scheduled a spring AC maintenance in Plano, TX, yet, now is the best time to do it. Keep reading to learn more about why AC maintenance is crucial for keeping your air conditioner running great through the summer season, and for years to come.
Preventative Vs Reactive
You have two options when it comes to your air conditioner. You can take preventative measures to make sure it is working great, or you can wait until "something happens" and fix the problem then. Unfortunately, sometimes AC issues are quiet until they aren't. 
You may have a problem that you don't even realize until it's too late. Most homeowners prefer to take action ahead of time and prevent potential problems in the future. It's a great way to lessen the chance that you'll arrive home one day to find out that your home is in the 90s because your AC stopped working at some point while you were away.
Save Money
There's an old saying that if it's not broke, don't fix it. But this doesn't apply to your home's air conditioner. You made a large financial investment when you installed your AC, and you want to take care of that investment. And when you think about it, regular maintenance is also an investment. It offers benefits like saving money on your monthly energy bills by maintaining AC efficiency, and saving money over the life of your unit by helping it to last longer than average. 
You can also avoid more expensive repairs down the road. If we identify a small problem and fix it now, it can prevent a much larger problem in the future. And we all know that larger problems cost more money, and may also take more time and effort to fix. Plus, there are a lot of AC problems that leave lasting effects on your air conditioner and lessen its lifespan even after they are fixed.
Peace of Mind
Aside from professional maintenance that we can offer, there's also regular homeowner maintenance. This can include changing out your air filter regularly and hosing down the coils on your outside unit. When you keep up with your own maintenance and invest in our expertise for the bigger things, you have the peace of mind that your air conditioner is well cared for and in great condition.
Get it done right… Right now! Schedule an appointment today for AC maintenance.