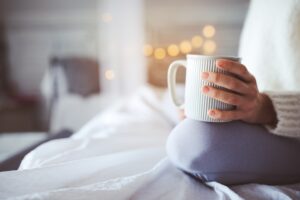 Winter means a lot of things to a lot of different people. Some people think about cozy sweaters, warm cups of cocoa by the fire, and a snuggle session with your dogs and your kids. For others, winter brings up memories of broken-down heaters, high fuel bills, and other heating issues that get exponentially worse as the temperatures drop. Our job today is to help you go from the second kind of person to the first. By helping you understand what kinds of problems you can expect from late fall and winter, we can make your life a little bit easier.
If you need heater repair in Plano, TX, or any other kind of heater service for that matter, make sure you call us when the need arises. Otherwise, keep reading as we help you get ready for the cold temperatures ahead. We'll get you back to enjoying wintertime… in no time!
Assess the Condition of Your Heater
How old is your heating system? How smoothly does it operate? Does it keep you comfortable and happy all winter long? Does it consume a reasonable amount of fuel or energy to get the job done? While you might not have the answers to these questions, and that's okay, you should definitely start thinking about them. Your comfort, budget, and happiness this winter kind of depend on your ability to answer these kinds of questions.
Don't worry, our pros can help you get to the bottom of these answers. If you want to learn about the efficiency level of your heating system, how it compares to systems available for purchase today, and other information, we can help. All of our professionals are qualified and constantly work with these systems, so we can give you some advice on where to go from here.
Insulate and Keep Things Controlled
How well insulated is your home? If it's not that insulated, then you're going to have some trouble keeping the heated air created by your furnace inside. Insulation can come in many forms. It can be the materials used in your attic and drywall, but it can also be a door insulator that stops windy drafts from getting in through the bottom of your front door. Some people use plastic wrap on their windows to keep the heat indoors.
Though, the most important thing we can tell you from a professional standpoint is to be courteous of the insulation status of your home. If there's a gaping hole in a wall, a crack in your floor, or a break in one of your windows, a lot of heat is going to escape. Your system will lose efficiency and you'll pay for this problem in more ways than one!
Call Us for Help
If your heater isn't up to the task this winter, we can help. We provide targeted repairs on heaters that are struggling to get by. We also can perform comprehensive replacement services for homeowners that want a new unit that will keep them warm. Regardless of what will help you the most, we can provide what you're looking for.
Give the team at Hutchins Plumbing & Air Conditioning a call today. Get it done right… Right now!