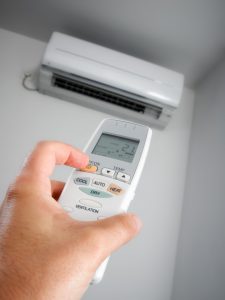 We'd definitely call our winters down here in Texas mild if anything. We're not like the other climates around the country where winters provide consistent temperatures below zero and blizzards every other day. That's not to say it doesn't get chilly down here but it's mild, to say the least. That's why we want to talk about heat pump systems that can often be the best choice for homes in our neck of the woods.
Heat pumps cover a wide variety of heating and air conditioning systems, but we'll be focusing on the most common heat pump—the ductless mini-split. If you're in the market for HVAC in Denison, TX you'll probably be shocked to know that there are systems like ductless mini-splits that can provide both heating and cooling all year round. They function via electricity, so they're incredibly efficient and can reduce your heating bill by almost 50% compared to furnaces and baseboard heaters. Sounds simple, right?
Sometimes the simplest solution is the best, as we'll show you why below.
Unique Benefits of a Ductless Heat Pump
These systems aren't just efficient, they provide a completely different experience that can be much more accommodating for us in Texas.
No Ductwork. Ductless mini-splits don't require any air ducts to provide heating or cooling in your home. That's good, because ductwork can be expensive and it can also be the location where up to 30% of your treated air leaks out!
Heating and Cooling Power. We mentioned it earlier but we can't stress it enough. These systems are both heaters and coolers in one unit, which cuts your worries in half. No need to turn around and switch on your furnace for the winter, you've got a system already working and in place to heat your home through the same avenue it used to cool it.
Custom Cooling and Zone Control. Ductless heat pumps are flexible beyond what a normal air conditioner or heater can do. Each air handler you install in your home can be registered for a different temperature, allowing you to cool or heat specific rooms to your select temperature. This can cool rooms that are usually covered in hot spots or heat rooms that are usually full of cold spots.
An Efficient Process. Since heat pumps move heat (like a refrigerator) rather than generate heat (like a fuel-burning furnace) a heat pump system can provide an equal amount of comfort at about one quarter the cost of a conventional heater or air conditioner. This means a massive amount of savings for your energy bill.
We could keep going, but every list has to stop somewhere! We highly encourage anyone who is intrigued by our list of heat pump benefits to look into upgrading to one themselves! In a mild climate like ours that requires a ton of cooling throughout the year and just enough heat to get us through the cold months, an efficient electrical system might be exactly what you need! Don't hesitate to call us about getting a new heat pump today!
For all your heat pump questions, contact Hutchins Plumbing & Air Conditioning today! We'll get it done right… right now!