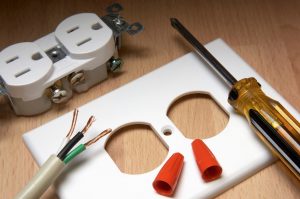 When it comes to selecting a contractor like an electrician or a plumber, we know that the process has a pretty bad reputation. With scammers and amateurs out there willing to let your home's electrical systems fall into disarray, it's no wonder that homeowners hesitate anytime they think they've found a reputable electrician.
The truth of the matter is that when dealing with anything electrical in Plano, TX, there are a few tips of the trade that can help you locate the most reputable, reliable, and effective electricians on the market. No, it's not some black magic or paid app where you can sign up to find them—it's just a combination of quality web sleuthing and asking the right questions.
If you're wondering about what those questions might be, then you've come to the right place!
What to Look for
Like we said earlier, it's less about luck and location when finding the right electrician, and more about asking the right questions and knowing exactly what to look for.
Qualifications
This can be an easy one to look for, since many electricians or notable contractors will list their qualifications front and center. Are they a master electrician? Have they won any awards or do they have a unique specialty that could be denoted by a certificate? Even if a qualification sounds tricky, a quick internet search could usually reveal some pretty great information about how reliable this contractor is and how qualified they are for the job.
Recommendations
Don't be disheartened if a contractor you like doesn't have too many qualifications, perhaps they're a small, family-owned, local contractor that's got their heart in the right place. This can be easily checked from recommendations, either personal or online. What do your neighbors and family say about this company? You can also usually check to see if there are any recommendations via a quick web search and you'll find exactly how you can expect to be treated. Happy, loyal customers are a great sign of quality service.
Licensing and Insurance
This is a big one. No matter how well-meaning or qualified an electrician is, sometimes things go wrong. It's always great to have an insured and licensed electrician address your situation because you're less in danger of dealing with negative consequences by yourself.
Experience
When you meet your electrician, ask them about their experience in the field. How many years have they been performing electrical repairs? Are they familiar with your particular issue? The major difference between an amateur electrician and a professional one, aside from the other points we've listed, is their experience handling problems like yours. An experienced electrician will likely have seen your issue before and know exactly how to handle it.
Attitude
Sometimes an electrician just isn't the right fit because you don't get along. That's understandable! Chances are, if they're a local member of the community, they'll be easy to talk to and helpful in whatever electrical needs you might have. Give them a chance to talk about their experience, their years in the field, and their qualifications. Let the quality shine through and you'll find the best professional electrician in your area in no time!
Speaking of professional electricians, give the team at Hutchins Plumbing & Air Conditioning a call! Get it done right… Right now!