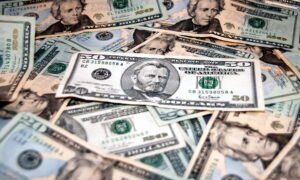 When we talk about "fast" heater repair, we're not really counting the minutes, or even the hours. Heating systems break down at inconvenient times, so it's not like you can always guarantee that you'll be home and around to provide support for the system when it buckles under pressure. However, if you're waiting months to get your heating system fixed, then you're in for quite an unpleasant surprise.
Fast repairs in this scenario just mean repairs that you don't want too long to get. When you run into a problem, just like when you discover an ailment that requires a trip to the hospital, time is of the essence. The longer you wait on heating repair in Frisco, TX, the more likely you are to be a victim of compounding problems, high heating bills, and a system that completely breaks down.
Problems Can Get Worse
When you wait on a heating system repair, there are a variety of things that can go wrong. Here are just a few of them.
Compounding Issues
If you're dealing with a rattling furnace or heat pump, there could be a screw that's loose or some component that's slightly broken. This isn't that bad of a problem, but over time that rattling component could hit another more sensitive component and cause a larger issue to develop. The earlier you get your heating system fixed, the better!
High Heating Bills
A malfunctioning heating system is also going to cost more to run on a monthly basis. All the additional stress on the components of your system are going to require it to consume more energy or fuel and be less efficient. This can impact you heavily by showing up as a large spike on your utility bills for the month.
A Complete Breakdown
Nothing is worse than a complete heating system breakdown, right? That's what we're trying to avoid after all.
The longer you let a repair need go on unaddressed, the more likely you are to run into a breakdown with your heating system that causes discomfort and stress for you and your family. By calling us to have it addressed earlier, you're mitigating that risk almost entirely, and our professionals will be able to tell you if your system is good to go before they leave.
The Most Affordable Situation Is to Get Repairs ASAP
Look, we can all agree that every homeowner should get their heating system repaired as soon as it starts exhibiting problems. However, if you're dealing with budget issues like a lot of homeowners are these days, then we can understand your reluctance. Money doesn't grow on trees, and it can be scary to look a repair bill in the eye when you weren't expecting it.
However, repairs will only be more expensive the longer you wait on them. Problems can compound, heating bills can be high, and you'll quickly find out when your system breaks down that you're paying more the longer you wait.
Take a look at some of our financing options and our maintenance plan for discounts and better ways to save money!
Call Hutchins Plumbing & Air Conditioning for heating system care you can count on. Get it done right… Right now!