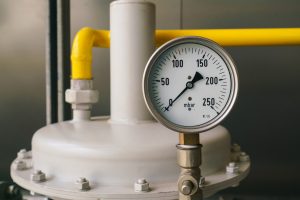 To our northern friends, when they think of Texas, they probably think of heavy heat and sunshine with our long hanging cowboy hats. While they might be right about the cowboy hats sometimes, outsiders don't often know just how cold it can get here. With temperatures dipping below freezing this week, it's a good reminder that furnaces and electric heat pumps are not the only types of heater that could provide you comfort this year.
Why not look into upgrading your home heating system to accommodate a boiler? Not only do we provide boiler repair in Frisco, TX for those who already have them, but we always love installing boilers for willing customers that are tired of dealing with the frigid temperatures. Boilers are powerful, provide comfortable heating, they're efficient, and require little maintenance. If you're looking to combat these chilly temperatures with a new boiler, keep reading!
The Advantages of a Boiler
Boilers are often used more in the northern regions for extremely cold temperatures. They provide even heating that can withstand even the worst windchills and blizzards imaginable, while still remaining affordable for many homeowners. If these record-setting lows in Texas are chilling you to the bone, then a boiler could be perfect for you.
Power and Comfortability
The most important property of a heater is whether or not it will keep you and your family warm during the winter. Boilers are some of the most powerful heating systems on the market. The heated air from a furnace doesn't always do the trick when you're shivering from the below-freezing temperatures outside, but a boiler provides radiant heat that can warm through solid objects. Boilers tend to feel like the sun's rays, since the heat radiating from a radiator or pipe system warms you up evenly and thoroughly.
Durability Through the Years
Boilers have a very low number of moving parts, meaning they require much less maintenance to stay up to snuff throughout the years. It's a fact that boilers will on average need less repairs over the years than other heating systems. So, as long as you schedule yearly tune-ups as you would with any type of heater, there's a good chance you'll be enjoying the warmth from your boiler for many years to come.
Extreme Energy Efficiency
Don't be intimidated by the higher upfront cost of boiler installation, these systems will cut your heating bills down in due time. The initial cost of a boiler is high, but their run cost is extremely low because of their effective heat transfer method. Since boilers use water to radiate heat, water is a much more effective material for transferring heat because of its high specific heat. Water's "high specific heat" means that it will take a long time for your boiler pipes to cool down, so the system provides extensive heating throughout your home for a longer period of time than a forced-air furnace.
We know that Texas might not seem like the ideal place for a home boiler system, but anyone who knows how cold it can get here knows that's not true.
Give us a call today at Hutchins Plumbing & Air Conditioning for any questions you have about boilers. Get it done right… Right now!