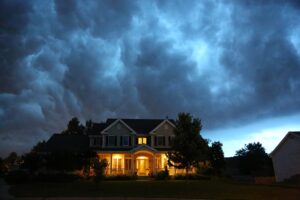 Wouldn't it be amazing to set up a series of dimmers in your home? That would really set the mood when you have friends over for dinner, or decide to throw that spooky Halloween party you always wanted to. Dimmers give you precise control over how bright or dim your house's lights are, and they can be easy to handle and even safe enough for kids to use!
We're not telling you about these lighting fixtures as a selling point. We want to be clear that your home should be your dream home, and any lighting fixture you imagine should be within reach. The one caveat to all of this is that you're going to have a harder time turning your home into a dream home with proper lighting if you don't work with a professional electrician in Plano, TX for your indoor lighting needs.
Keep reading for some reasons why licensed electricians can be a huge help.
Knowledge of All Sorts of Lighting Systems
Dimmers aren't the only lighting fixtures we have at our disposal. As experienced electricians, we have all sorts of switches, fixtures, and lighting systems that could perfectly suit your home. We have bulbs that can change color, wire light systems that can be hung up, and much more. One of the main benefits you get from working with a professional electrician for your lighting needs is the fact that you get access to a technician with knowledge of many different types of lighting systems. We can find the perfect one for your home!
Expert Installation
Installation can be a whole ordeal when you're learning or figuring out how to do it. This goes for any project, and the scale of an electrical project can be many magnitudes larger than other home improvement projects. Also, electrical work like the installation of lighting can be a safety hazard, so it's important to steer clear of unsafe practices.
Thankfully, a trained electrician knows all of this before coming to do work on your home. Expert installation is just what it sounds like, it's reliable and you never have to worry about how the professional is going to get the job done. You just tell us what you want in your home, and we'll tell you how we're going to get it.
Pros Can Work on a Quick Schedule
If you want to upgrade your home lighting system, chances are high that you have a few other home improvement projects you're working on. That means the faster this electrical work is finished, the faster you can move onto the next thing on your agenda!
When you hire a professional, you can rest assured that the work is going to be completed as quickly and effectively as possible. You don't have to worry about any problems coming up or anyone who is just learning about the technology. All the electricians on our team are experts, and they know how to complete lighting installation work on a tight schedule!
Call Hutchins Plumbing & Air Conditioning today to learn more about our electrical services. Get it done right… Right now!