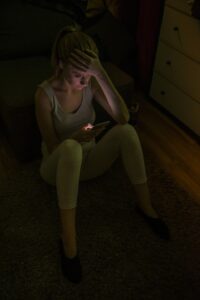 You might have noticed that the seasonal struggle for AC has been a little more hectic this year. The demand for HVAC systems, especially new installations, has shot up and the supply can't keep up. Prices are increasing and homeowners are finding that they may need to pay double, or sometimes triple for a new air conditioner.
Do you know what this means? Air conditioning repair in McKinney, TX is more important now than it ever has been. Ensuring your air conditioner lasts just one more year could keep you from paying exorbitant prices for a new system. That's why we're taking this blog post to talk about how you can jump the line and get the best services for your system in a year where you really need them.
Call for Repairs Early
Let's say your aging air conditioner is starting to really struggle. No matter how high you set the thermostat, it's always making some strange noise or it's hiccuping in places that it never used to. Before you decide to invest in a replacement, remember that this is a difficult year. Unless you're ready to pay higher-than-normal prices for a replacement system, repairs might be the best bet.
So, we urge homeowners to call us early on for repairs. Let our technicians at least take a look at your system and see if there isn't a short-term solution we can make to keep you comfortable and your home energy efficient, while we discuss long-term solutions separately. Or, if replacement is unavoidable, let's talk about the most affordable way to achieve this goal.
Extend Your System's Lifespan With Maintenance
We know that we talk about maintenance on this blog a lot, but this conversation is a bit different. If you've been hesitant to invest in maintenance before, or if you've been dissatisfied with maintenance, this might be the perfect opportunity to reinvest.
Maintenance allows our professionals to perform adjustments and minor fixes to ensure your system is ready to operate for the summer. We'll make sure that it's in fighting shape to keep your home comfortable and your energy bills low. We promise that you won't be disappointed, and the money you save this summer with maintenance instead of a replacement could be massive.
Combine Maintenance and Repairs
When you sign up for our maintenance club, you get access to some unique and advantageous perks that other clubs don't offer. For instance, our maintenance program offers a flat 20% discount on all repairs going forward for your system, meaning you get to save as much as possible when we recommend a repair for your system. When compared to some of the prices of new systems on the market now, you'll save an incredible amount of money.
Also, we offer bonuses like priority scheduling and 24/7 emergency services with our maintenance program, so you can have peace of mind knowing that you chose the best team to work with.
Contact Hutchins Plumbing & Air Conditioning today for our maintenance or repair services. Get it done right… Right now!