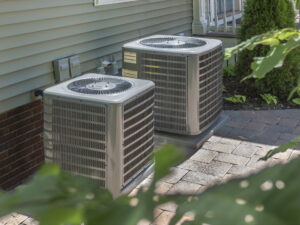 Summer is almost here, and cooling season has even begun in some areas. While we take our air conditioners out of hibernation, it's important to do a bit of catching up with the system and your home, so you're well-equipped when you depend on it. We're not talking about anything fancy, but there are a few best practices that can help you stay efficient and comfortable this season.
You've come to the right place! This whole blog is about air conditioning in Plano, TX, and how you can get the most out of your cooling technology. The nice part about springtime is that the heat isn't here yet, so we've got plenty of time to prepare and save money. Enjoy those mild temperatures while you can and have some fun before the hot temperatures get here!
Let's go over our springtime preparation checklist, and get you ready for the future.
Repairs Should Be Done Before Peak Cooling Season
When we say peak cooling season, what we really mean is July and August when temperatures are unbearable to the point where we spend a lot of time indoors. This is an important time period to be aware of because if your air conditioner breaks down at this point, you might be feeling a lot more uncomfortable and unhappy.
Repairs are designed to fix problems and avoid a breakdown. If you remember the tail end of last year and there was a repair need that cropped up, it's likely still there or even worse. Get this problem fixed before the heat hits us, and you should be fine!
Schedule a Maintenance Appointment
AC maintenance is a requirement every year if you want your air conditioner to run effectively or efficiently. Every year you miss maintenance, your AC system can lose up to 5% of its efficiency, which can compound year after year. Don't let your system suck up more energy than it needs to, call our team and schedule maintenance today!
Change the Air Filter
Your air conditioner depends on an air filter to siphon out contaminants and keep the coils clean. The more inundated with dust and debris your system gets, the less effective it's going to be at cooling your home. We advise all homeowners to replace the air filter in their return air duct at the start of the season. This helps start your season off strong and also give you a clean slate when you're trying to schedule the next time to clean your air filter.
Unblock Your Vents and Insulate Your Home
This is very important. How is your air conditioner supposed to cool your home when things get hot, if the air vents are covered with boxes or furniture? Take a walk through your home and make sure that air can flow freely from your ductwork into your house. Also, keep your doors and windows closed when things get hot. This will help to keep hot air outside and cool air inside. If your air quality seems stuffy, contact our team for an air quality system that can help alleviate this issue without reducing your home efficiency.
For AC services you can count on, call Hutchins Plumbing & Air Conditioning. Get it done right… Right now!