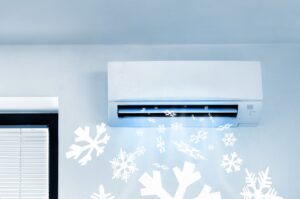 Air conditioning maintenance blogs are usually more common during the springtime. For heat pumps, they're common in the spring and fall, since those systems require twice as much maintenance as a standard air conditioning system. However, if you missed maintenance at any point during the spring, we're glad to tell you that you can still schedule an appointment and take advantage of it right now.
AC maintenance in Plano, TX is an effective service no matter what time of the year it is. That's because your air conditioner just needs to be maintained on a yearly basis. So, if it's in the winter, spring, or summer, it doesn't really matter as long as it's every year.
As we'll mention down below, the only reason why we stress AC maintenance in the fall is out of convenience. But if you couldn't get maintenance for any reason earlier this year, now is the time to get it!
Why Is It "Last Call?"
Well, technically you could get your air conditioner maintained at any point in the year. Want winter AC maintenance? Great, we'll do it! The problem is that people forget about their air conditioners when it's chilly out because… Well… It's chilly!
So, before summer is over, we'd like customers to get in touch with us for AC maintenance so that we can provide it during the year. This will ensure that you're all set until next year when you need to schedule another appointment.
The Benefits of Regular AC Maintenance
Maintenance should be done once every year for a standard air conditioning unit and twice a year for heat pumps. The reason for this is that heat pumps work both during the cooling and heating season, so they're essentially doing twice the work of a central AC. Normal air conditioners still require maintenance yearly though.
Maintenance is vital because it can extend the longevity of your AC system, help you cut the cost of repairs down the line by eliminating them before they get bad, and it even retains your system's efficiency through simple adjustments.
Why Spring Maintenance Is Convenient
Spring maintenance is convenient for the same reason it's convenient to get dinner reservations at 5:00 instead of 6:00. If you call for dinner reservations before you're hungry, you're more likely to get a spot. Simply put, during the spring people are less concerned about their air conditioning so they aren't likely to call us for repairs or maintenance until things warm up. This means that we have our schedules freed up and can provide you with maintenance whenever it's convenient to you!
However, while that might make things easier for you, if you missed maintenance in the springtime, then we urge you to get it now. Not everyone was in a good financial position to invest in maintenance earlier this year. With inflation and gas prices, we understand that some expenses are just going to get cut from the budget. But we promise that once you have enough room in your spending, AC maintenance is going to be worth the cost, even if it's late!
Call Hutchins Plumbing & Air Conditioning for routine maintenance. Get it done right… Right now!