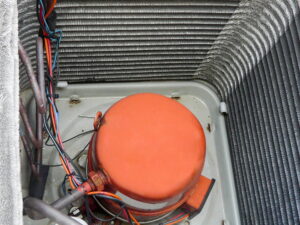 If you've followed our blog for any length of time then you know exactly how important AC maintenance is. It's a service that can extend the life of your AC unit as well as prevent unexpected system malfunctions. But what exactly happens during an AC maintenance appointment? 
If you haven't had an air conditioning tune-up in a while, now is the time – and our team can help! In the meantime, you can read on to learn what an AC maintenance appointment entails. And if you have specific questions or concerns, you can let our team know.
What to Expect
We will methodically check every part of your AC unit to make sure it's in good condition. But before that, we'll ask you some questions about your own maintenance. How often do you change out your air filters? What are your typical temperature settings? Do you have any concerns in particular? After that, you can expect us to: 
Check the unit's condenser coils and evaporator coils to make sure there are no obstructions

Clean both sets of coils if needed to remove dust and dirt

Measure the refrigerant charge and compare it to what the average charge should be based on the unit's age and use

Identify and address any refrigerant leaks if the charge is too low

Review electrical connections and tighten each one

Clean out the condensate pan and drain to prevent overflows

Clean your fans and motor to remove dust and dirt

Lubricate the fans and motor for the most efficient output

Make sure that your thermostat reads temperatures correctly and recalibrate it if needed

Replace your air filter if needed
The Goals of AC Maintenance
First, it's important to understand the "why" behind AC maintenance. The goal of scheduling an AC checkup is to prevent any major repairs. Our team of professionals can identify problems while they're still small. Your AC unit will also maintain efficiency for longer and has the potential to last for years more than it would without maintenance.
Loss of Efficiency Over Time
Your system naturally loses about 5% efficiency each year. Maintenance can help you to retain that efficiency and lower your energy costs. Without maintenance, your system has to work harder year after year to cool your home. 
Prevent Expensive Repairs
There's no way around it — AC maintenance costs money. But when you shift the way you think about the expense, you understand that it's an investment. Plus, AC maintenance costs less than more expensive surprise repairs.
Life of Your Unit
When you take care of your air conditioner, it will take care of you. The average lifespan of a home AC unit is 10-15 years. Regularly scheduled maintenance can help your unit last until the top end of that range, if not longer. But skipping maintenance appointments can mean that your AC unit needs a complete replacement even sooner. 
Call Hutchins Plumbing & Air Conditioning for routine maintenance. Get it done right… Right now!