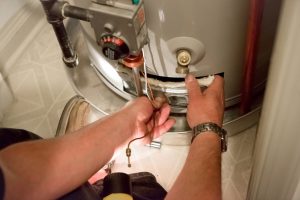 Cooling your home has been top of mind for the last several months, and you may not be ready to think about heating yet. In fact, it may not be a priority at all since it doesn't get as cold where we live. But winter is around the corner, and you will want to heat your home as the temperatures begin to drop.
But is your furnace up to the challenge this season? If you haven't scheduled heating maintenance in Plano, TX yet this year, now is the time! You want to stay ahead of repairs with this important heating service, and we can explain why.
Why Do I Need Heating Maintenance?
Your furnace may make it through this heating season without a hiccup. But you don't want to come home on one of the coldest days of the year to find out that your heater stopped working. Regular heating maintenance can prevent that from happening by keeping your unit in peak condition. 
In fact, heating maintenance may even have your unit working better than it did before. Heating maintenance offers many benefits, including:
Reducing the chances that you'll need repairs this winter 

Lowering your energy bills

Improving your heater's energy efficiency 

Extending the life of your heater so that it lasts for years to come 

Ensuring that your heater warms your home evenly
When Should I Begin Maintenance?
Is your heater brand new, or even just a couple of years old? It can still benefit from heating maintenance service. In fact, maintenance is even more important in the early years of your unit. The sooner you begin taking excellent care of your heater, the longer it will last. Just think about your car. You don't skip oil changes just because your car is only a year or two old. 
Your heater is the same. Regular maintenance is the best way to take care of your investment. If the average heater lasts between ten and fifteen years, wouldn't you rather yours last for fifteen years or more? Or would you rather replace it in ten years? That's the difference that heating maintenance can make for your system. 
The Best Time for Heating Maintenance
You can wait to schedule heating maintenance for later in the year if you want, but now is really the best time to do it. You can invest in your heater before you'll be using it consistently to warm your home. This can help you fix small problems before they get bigger. You can also reduce the wear and tear on your heater by ensuring that everything is running at its best before the coldest temperatures get here. Plus, the winter season is busy because of emergency repairs. If you put off your appointment, you may have to wait even longer based on our workload. 
Get it done right… Right now! Schedule your appointment today to get started.