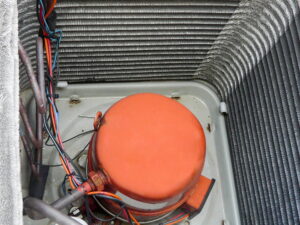 Hot weather is right around the corner, which means we need to be prepared! As your local team of HVAC professionals, we're here with some advice that's going to do three things–save you money, save you time, and keep you comfortable. Best practices are great DIY tips for homeowners that can help you operate your cooling technology more efficiently and effectively.
Don't worry, if you've got a serious problem that needs attention, you can always call our team for professional support. We provide comprehensive AC repair in Plano, TX, which means we'll be able to help you with any issues that you can't solve on your own.
So, let's talk about some great ways you can improve your home comfort and help your air conditioner run more efficiently. And, just remember that if you have any questions, you can always call our hotline for some additional tips or to schedule a repair!
1. Clean Around Your AC
Your air conditioner requires constant airflow in and out of the system. This means that anywhere you see a ventilations system (either in your outdoor or indoor component), then we urge you to keep boxes and furniture away from it. Also, try clearing the space around the outdoor component of your air conditioner with a broom or rake, so that it has maximum access to fresh air!
2. Clear the Space Around Your Vents
Your air vents need to be cleared as well, since that's how the rooms in your home are going to cool off. Make sure you don't have any furniture like sofas or tables on top of a floor or wall air vent, this will allow your home to stay comfortable without your AC working double-time.
3. Change the Air Filter
Your air conditioner has an air filter component located in the return air duct. This component is required to keep your system's coils clean and the unit functioning efficiently. However, it's also recommended that you change this filter out every 1-3 months. Why not do it now before summer hits?
If you need help changing your air filter, you can always call our team for support.
4. Schedule Maintenance
Maintenance is a yearly service that can improve the efficacy and efficiency of your air conditioner. It can only be done by a professional, but the good news is that you can schedule it any time during the year. We'll give you routine status updates and let you know if the system needs any repairs in the near future!
5. Set the Thermostat Correctly
The thermostat should always reflect your comfort preferences, and we're not necessarily telling you how to set your own home thermostat. What we will tell you, though, is that the lower you set the number on your thermostat, the harder your air conditioner will work to try and cool your home down.
Here's a good tip to remember–your air conditioner can't reasonably cool your home lower than 20 degrees past the outside temperature. That means if it's 90 degrees outside, then your thermostat shouldn't be lower than 70 degrees. This stops your system from overworking with no real difference.
Call Hutchins Plumbing & Air Conditioning for AC repairs you can count on. Get it done right… Right now!