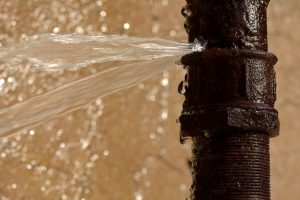 Every home needs reliable plumbing in order to function. Without plumbing, we wouldn't have access to potable water for drinking, cooking, cleaning and farming. Plumbing is simply necessary to modern life, and while plumbing systems and appliances are built to last, everything wears out sooner or later. As a homeowner, you're going to have to deal with plumbing problems eventually, and if it can't be solved with a plunger and a little elbow grease, you're going to have to call in a trained professional to take care of it.
But who should you call? There are a number of plumbing companies in the area, and most of them can do the job with at least a basic level of competence. But you want a plumber who goes above and beyond every time, and who you can rely on year in and year out: especially if an emergency arises and you don't have time to hunt around. In the end, only you can determine the best service for your home. There are, however, a few guidelines you can look for to help you make up your mind.
Affiliations
Every reputable plumbing service will offer testimonials from satisfied customers, as well as affiliations from the companies that produce the products they install and repair. But superior companies will go beyond that. In particular, look for affiliations from reputable third parties, such as the Better Business Bureau. Local chambers of commerce are good indicators of a quality operation as well: indicating a company interested in building a long-term customer base and providing good value for the money.
Emergency Services
Not every plumbing problem takes place during normal business hours, and there are times when you simply can't sit tight and wait until the morning. When water is spreading across your bathroom floor, you need a plumbing service to get there as quickly as possible, even if it means arriving in the middle of the night or during the weekend. A quality plumbing service will offer emergency calls anytime, 24 hours a day 7 days a week, in order to make sure your problem is dealt with before the damage has any chance to spread.
A Variety of Services
Plumbing has become much more than repairing leaks and clearing clogs, and while those remain the staples of plumbing services, there is so much more than a good plumber can do for you. Look for a company that can perform services on a wide variety of plumbing appliances, such as water heaters, garbage disposals, and even gas lines.
Furthermore, good plumbing services keep up with the latest advances in the field. That includes things like hydro-jetting — powerful hoses that break up clogs with pulses of water fired down the drain — and video pipe inspection, which sends tiny cameras down the pipes to get an unprecedented look at the problem in question.
For quality plumbing services of all varieties in the Plano, TX area, call on the friendly professionals at Hutchins Plumbing & Air Conditioning today to get the problem fixed right!